08/03/2018
FCC executes the construction of new homes in "Nuevo Tres Cantos" (Madrid)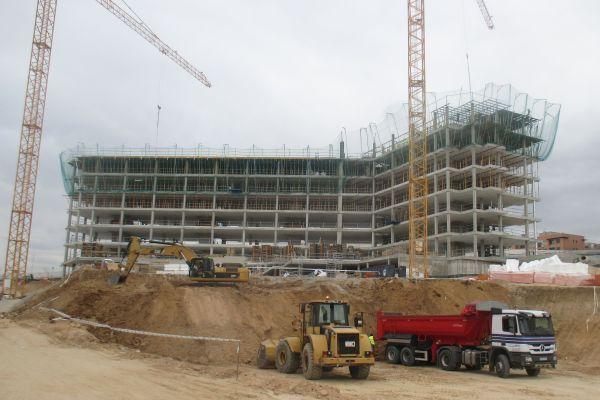 The FCC Group, through FCC Construcción and FCC Real Estate, is promoting and building a total of 171 residential homes in the urban development north of the city of Madrid, called "Nuevo Tres Cantos".
Recently, work has begun construction of 85 new homes. The plot in which the houses are located has an area of 5,421 square meters. They are characterized by being an open block of seven floors and attic, along with two floors below level intended for 132 parking spaces and storage rooms.
Almost 896 square meters is the space intended for common areas: garden areas, leisure and recreation areas and expansion with area for children's games.
In turn, it is also necessary to highlight the recent award by FCC Industrial for the construction of the new development of 36 semi-detached houses, developed by FCC Real Estate with the commercialization of Realia in the same urban sector. At present, FCC Industrial is advancing in the construction of 33 single-family homes located in the same area of the municipality.
The houses consist of ground floor, first floor and attic, with parking spaces. In the interior, the amplitude and optimal distribution of its rooms stand out, being the use of the maximum attic floor, having a flat roof. The common areas have green areas and swimming pool that invite to enjoy the outdoors.
The "Nuevo Tres Cantos" sector is being developed by FCC Construcción. It is one of the largest urban developments carried out today in the Community of Madrid, which will be inhabited by some 25,000 people when it is completed.