17/02/2014
FCC includes all its industrial activities in a single company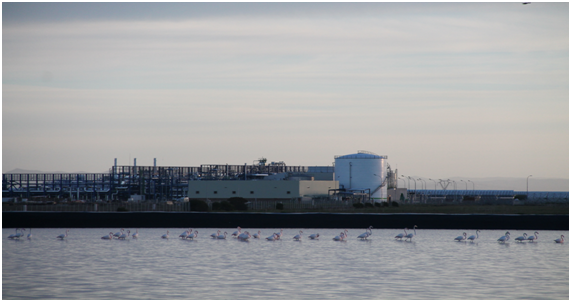 FCC has grouped all its industrial activities under one company: FCC Industrial. This new company has absorbed FCC Actividades de Construcción Industrial (ACI), a company that performs industrial construction and hydrocarbon pipelines turnkey projects, and FCC Servicios Industriales y Energéticos (SIE), which specialises in electromechanical installations, distribution networks, IT system installations, maintenance and energy efficiency.
This merger, whose joint activity has been conducted since the beginning of this year aims to exploit the synergies of both companies and strengthen FCC, the Citizen Services group's industrial activities to compete in international markets. FCC's position has thereby been strengthened in the sector providing, adding value to customers with a high degree of specialisation and flexibility.
The new company is the culmination of a process that began in November 2010. At that point it was decided that the various FCC Construcción industrial companies would operate under the FCC Industrial brand. In 2013, FCC Industrial activities had revenues of €300 million euros and employed more than 1,000 people.
FCC Industrial, with a €320 million euro portfolio, has consolidated its leadership in the hydrocarbon storage and logistics industry, with the launch of the LNG re-gasification plant in the port of Musel (Gijón), the Yela-Villar de Arnedo pipeline and the Torrejon-Barajas pipeline, and with recently signed contracts, such as the LPG storage facility in Lima (Peru) and LPG re-gasification plant in Quintero (Chile), as well as in renewable energy with the commissioning of the 50 MW solar thermal power plants of Guzmán (Córdoba) and Villena (Alicante).
FCC Industrial is a leader in the field of electricity distribution and maintenance with distribution and maintenance contracts for major electric distribution companies in Spain and construction of high and medium voltage lines in Mexico and Colombia. It is gradually increasing its presence in both of these markets.