05/12/2016
FCC Industrial awarded an energy efficiency contract for Barcelona-El Prat Airport
FCC Industrial has been awarded a contract to supply and install lighting systems at Barcelona-El Prat Airport, using energy efficient technology to meet the requirements proposed. The contract is worth one million euros and is for a period of 18 months.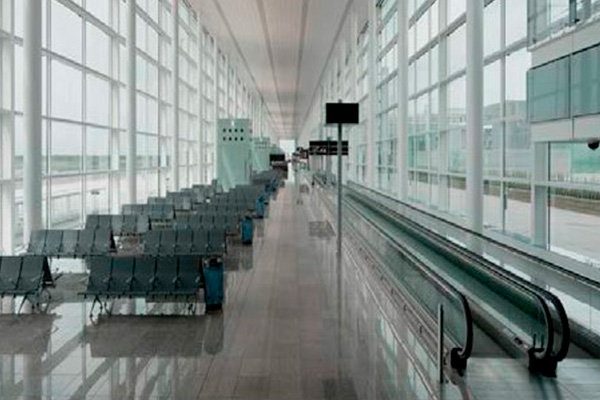 The client is AENA (Spanish Airports and Air Navigation). The contract entails replacing the current lights and lamps with others that use LED technology. This project shows clear commitment to environmental protection (producing lower CO2 emissions and less light pollution) and energy saving (lower consumption - 65% less - increased durability).
The work will be carried out in different places in the airport, such as the intermodal area, baggage reclaim area and the Terminal 1 boarding area, as well as in different locations in Terminal 2. FCC Industrial has just finished a similar project undertaken in all of the Canary Island airports. Furthermore, the maintenance and renovation of public street lighting with LED technology is currently being undertaken in several Councils: Madrid, Cádiz, Lepe, Totana, Peniscola, Isla Mayor, Los Palacios y Villafranca (in Spain).