21/12/2018
FCC Industrial celebrates Disability Day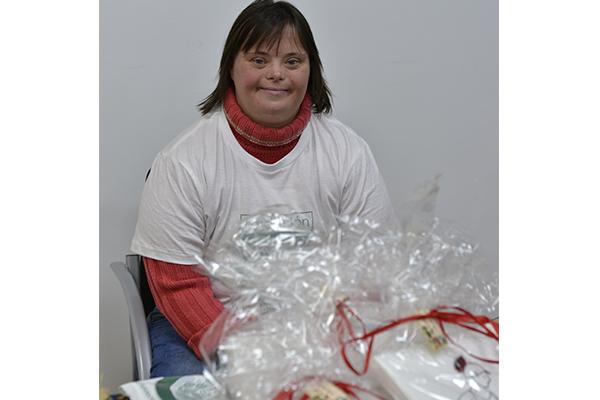 FCC Industrial celebrated the Disability Day on December 17 at the corporate headquarters of Las Federico Salmón. These days organized by the Adecco Foundation and FCC Industrial, are within the development framework of enpositivofcc.
The main objective of the day is to bring disability closer to the employees of FCC Industrial, through the realization of different workshops and activities, coordinated and managed by disabled people. The realization of activities of manual creativity provides multiple benefits and in a very different way:
Promote cognitive aspects
They provide psychological benefits, since they improve self-esteem and encouragement when they see that they are able to perform work correctly and satisfactorily.
It provides social benefits: It improves the socialization, since this type of days, in many occasions, suppose the unique opportunity of the people with intellectual disability to collaborate and relate with other people from outside their center and family.
The workshop developed was soap decoration workshop. The material prepared by the disabled and by the employees of FCC Industrial was placed in a solidarity market. This was intended to bring disability in the development of workshops and expose the enormous work they do in disability centers. People with disabilities and support, empowering them to communicate and treat the public, skills and basic knowledge for social inclusion, attended the market.
The high level of acceptance on the part of FCC Industrial employees encourages us to continue developing and applying the principles and values of the enpositivofcc project.
Campaign Diversity Sum and web enpositivofcc
With this latest project, "Diversity Sum" has been made known the commitment of the company with the social and labor inclusion of people at risk of exclusion, meaning, for this, people with disabilities, women victims of gender violence, etc.
This campaign has had some great protagonists. Employees of FCC and its Construction area, linked to disability, along with Pablo Pineda, a consultant for Diversity at the Adecco Foundation and the first European university student with Down syndrome, have set their sights on this pioneering social project in the field of the construction.
Five have been FCC employees who have contributed as ambassadors of this initiative that has penetrated the entire organization. They all have a common bond; they all know the disability from a very close but in a different way and each one brings their vision, knowledge and experience about diversity and disability in an enriching way.