04/12/2015
FCC Industrial develops a training Programme system for the Air Force
The Systems division in FCC Industrial has completed the development of the air mission analysis and monitoring system within the Mission Training Programme known as Tactical Leadership Programme (TLP) for the Air Force Contracting and Economic Management Authority. This contract was awarded to the company in late 2014 for a period of three years for an amount close to 1.2 million euros.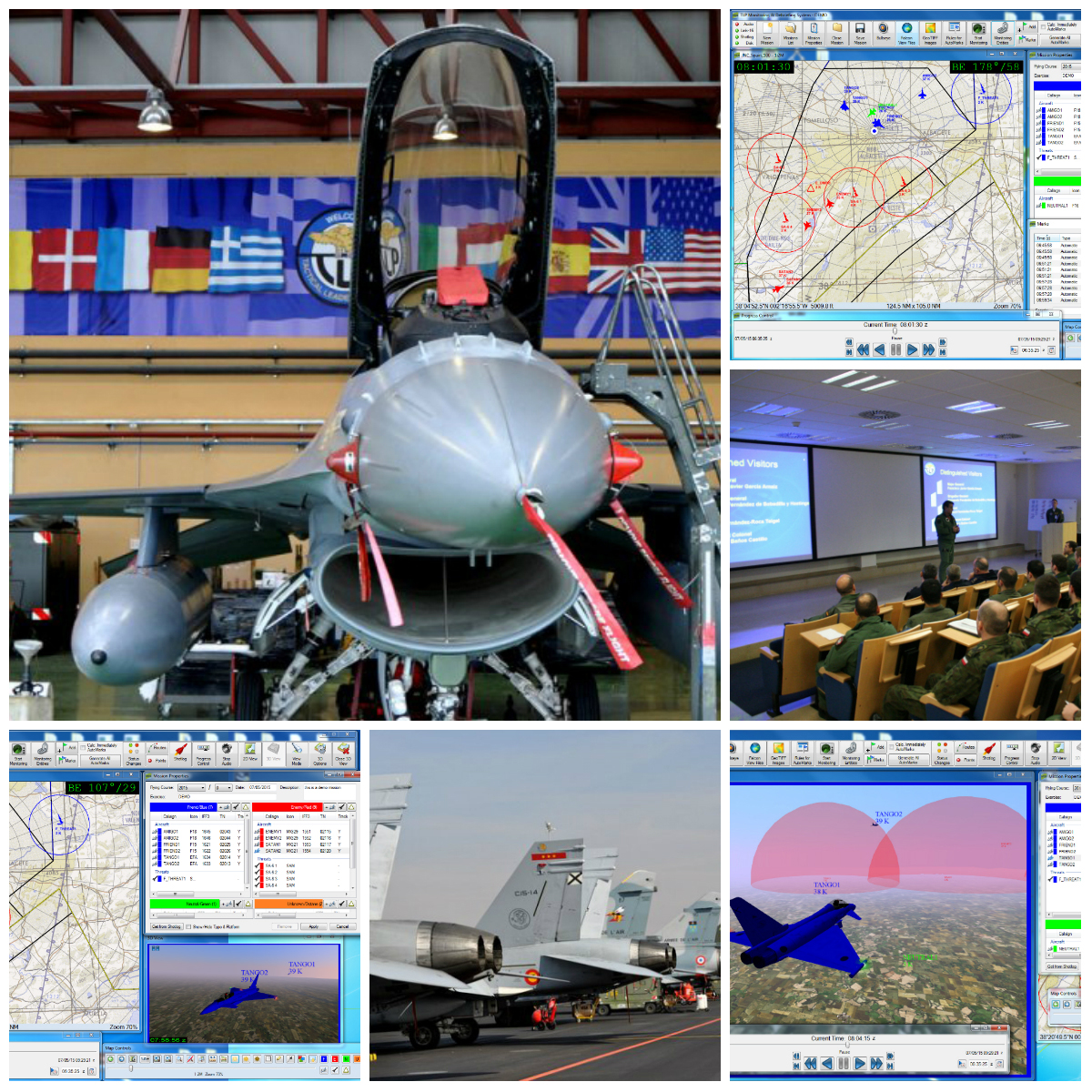 It was developed by the Industrial branch of FCC, the Citizen Services Group, it is a software that supports Flight Courses for the Tactical Leadership Programme. It performs 2D and 3D reconstructions of flown missions, for which it uses information acquired from multiple sensors that are installed both on land and in the aircraft participating in the exercise. These reconstructions are used by instructors for post-flight analysis of the most important aspects that occurred during exercises, thereby achieving a high quality tactical training based on combined air missions in realistic environments. The system is able to monitor and record an air mission in real time, in which a large number of next-generation aircrafts are used, afterwards the missions are reconstructed and analysed for training purposes.
The Tactical Leadership Programme is located in the Air Base of Los Llanos (Albacete). Its aim is to increase the effectiveness of NATO Air Forces through the development of leadership skills of the crew, planning missions.
FCC Industrial plays an integral role in the development, operation and maintenance of the Monitoring & Debriefing System, as well as its evolutionary improvement. During the past year, the Systems division has supported a total of 14 missions, with a total of 650 flight hours distributed in 360 trips from different aircrafts, belonging to Spain, United States, United Kingdom, Greece, Italy, Poland and Switzerland.
The TLP was launched in the Fürstemfeldbruck Air Base (Germany) in 1978 with the aim of boosting multinational tactical operations through training. In January 2002, this Programme became a support unit for the Supreme Headquarters Allied Powers Europe (SHAPE). That same year, Spain joined the Programme, extending the projection towards southern Europe. In July 2009, the TLP began moving to Albacete Air Base, which was officially opened on 1st October. Today it is considered a centre of excellence for the tactical leadership training of pilots and crews from 10 different countries and it has trained around 7,500 mission commanders. It is considered the best training centre for NATO Mission Commanders.
System provider
FCC Industrial has been operating as a provider of navigation systems for over 20 years, through development and operations of the Monitoring & Debriefing System air navigation training system.
The systems division of FCC Industrial offers high technological value solutions applied to multiple sectors, and it is specialised in the engineering and implementation of ICT systems in areas of defence, traffic, security and infrastructure.