22/05/2017
FCC Industrial completes testing on the 500kV Nueva Esperanza power line (Colombia)
The 500KV Bacatá-Nueva Esperanza power line, delivered by FCC Industrial, entered commercial operation on 17th May following the completion of testing.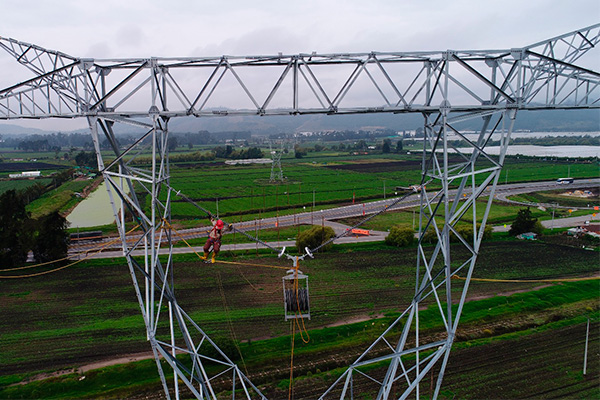 The purpose of the Nueva Esperanza project is to guarantee the high quality supply of electricity to the center of Colombia, in particular Bogota's Capital District. In this project, FCC Industrial has delivered the construction and assembly of the simple 500 kV circuit line between the Bacatá and Nueva Esperanza substations.
The works consisted of the adaptation of accesses, staking out the line, laying the foundations and the assembly of the 114 metallic towers structures. It also included the laying of 45 km of conductors and optical fiber for the 500kV line in simple circuit between the substations of Bacatá and Nueva Esperanza.
The project is significant for two reasons: it is the first line of 500 kV that FCC Industrial has delivered - in Spain the maximum allowed voltage is 400 kV, passing this milestone opens up part of the market for High tension lines. The project will also increase the transportation capacity and reliability of the electricity system that supplies the departments of Cundinamarca (including Bogotá), Meta, Guaviare and Norte of Tolima, benefiting some 12 million Colombians from the Central-Eastern region of country.