FCC Industrial gana un nuevo contrato en el Corredor Mediterráneo del AVE por 98,6 millones de euros
15/06/2014
FCC Industrial wins a new contract in the High Speed Train (AVE) Mediterranean Corridor for 98.6 million euros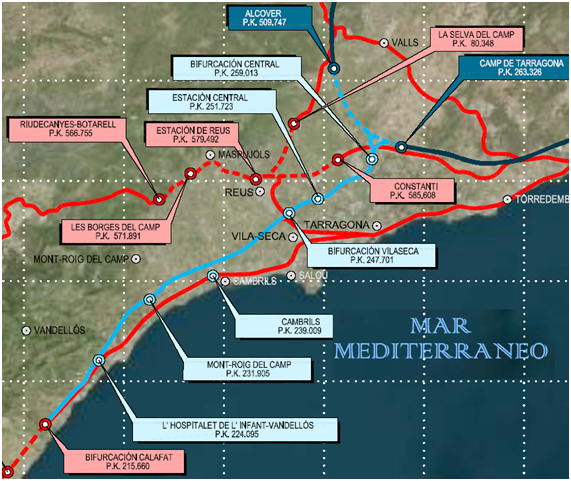 FCC Industrial, with CAF Signalling and Revenga Ingenieros, has won the 20-year mixed works and maintenance contract for the railway signalling and telecommunication installations for the new high-speed line between Vandellós and the Camp de Tarragona station. The line links the Mediterranean corridor with the Madrid- Barcelona-French border High Speed Line. The value of the contract is €98.6 million euros.
The works for railway signalling installations, interlocking, train protection systems, telecommunications, traffic control, energy and technical buildings for the new section amounting to €48.1 million euros buildings are included in the project scope. The remaining amount relates to the 20 year maintenance of facilities and infrastructure amounting to €33.4 million euros.
This contract adds to FCC Industrial's railway works portfolio which now tops €150 million euros with this award. It also adds to FCC position as a highly specialised and technologically strong group with significant experience across the railway sector.
FCC Industrial is currently working on different projects for the Spanish high-speed line: the installation of civil protection systems for the new Vigo- As Maceiras tunnel, Operation and Maintenance of AVE Sur tunnels and the construction of catenary in the Atlantic Axis.
FCC Industrial offers comprehensive solutions for these projects, while reaffirming its leadership and consolidating stable relationships with leading actors in the field of systems associated with the railway environment.