06/06/2016
FCC Industrial to install the runway lighting systems at El Prat-Barcelona airport
FCC Industrial has won the contract to adapt the runways of the El Prat-Barcelona airport to AENA (Spanish Airports Governing Board) rules, amounting to 4 million euros and forecast to take 12 months.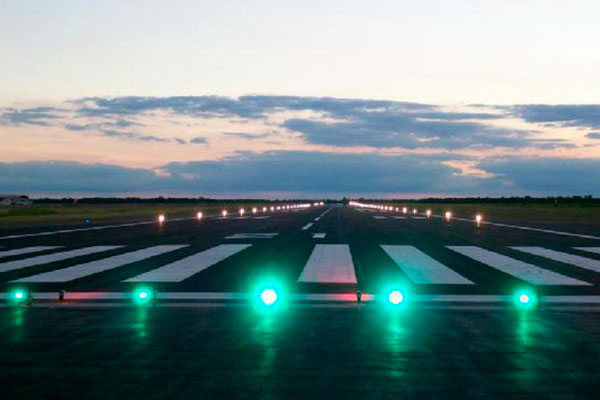 The contract includes fitting an LED (Light-Emitting Diode) guiding system for aircraft taxiing on runways, aprons and approach lanes at the airport. Beacons will be installed to provide a new connection between runways and the departure runway is to be re-marked.
The lighting to be installed will consist of recessed beacons with green lights in both directions. The light sources are LEDs, which demonstrate a clear commitment to environmental protection (LEDs produce both lower CO2 emissions and less light pollution) and energy efficiency (LEDs last longer and consume up to 65% less power).
FCC Industrial, specialist in airport facilities
This contract is yet another example of FCC Industrial's specialisation in airport installations. At present, a similar project is underway at Santiago de Compostela airport and the company is also a service provider to the Son San Joan Airport and Southern Region Control Centre.
The Barcelona project strengthens FCC Industrial's position as a leader in the equipping and maintenance of airport facilities. This is one of a number of contracts in progress which all call for a high level of specialisation with strong technological capabilities.