15/04/2021
FCC Industrial leads a pioneering project for the employment of Vocational Training students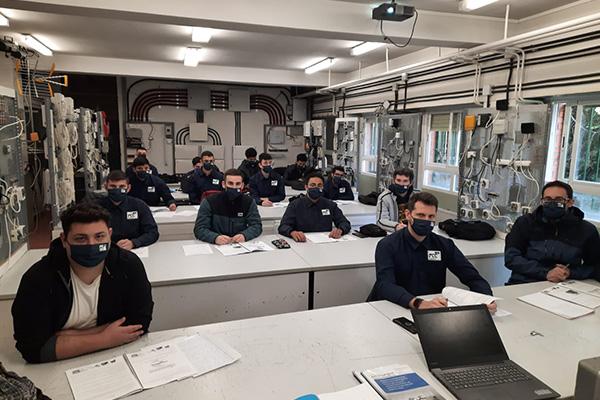 FCC Industrial leads a pioneering project for the employment of Vocational Training students from different Institutes in Madrid and Toledo, in its Electrical Networks division.
The initiative is based on the development of a training program in work centers, which enables students to later join as FCC Industrial employees. Students will be given the practical training necessary for the execution of their job duties. Said training will include all the legal requirements derived from the performance of their job, client regulations, as well as specific practical aspects derived from their activity.
FCC Industrial will have the collaboration of training entities such as ADEMI, EFOR ..., as well as the execution of practical seminars given by the main suppliers of materials, tools and facilities with which FCC Industrial works: DISACE, 3M, APLIWELD, EFOR, ADEMI, MESEGUR, IRUDEK ..., which will provide the program with exclusive content specifically tailored to the activity of the company, combining them with practical training in the works of the Electrical Networks division.
The vocational training institutes that will benefit from this activity will be IES Satafi (Getafe, Madrid). IES Las Canteras (Villalba, Madrid) and IES Universidad Laboral (Toledo).
This first edition will be continued by successive actions, the objective of which is to attract specialized talent to the company as well as to emphasize training and safety as a lever for the growth of FCC Industrial activities, thus enabling their development with the utmost quality and rigor.