05/02/2015
FCC Industrial has been awarded the signalling system contract for the Medellín metro in Colombia
FCC has been awarded a new contract with Medellín Metro (Colombia). On this occasion, the subsidiary specialising in the Group's industrial projects has been awarded the contract to install a signalling system for the northern part of Line A of the Metro of this Columbian city. The amount of the project stands at €2.2 million.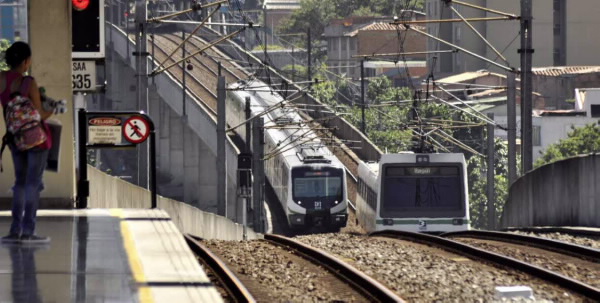 The project work includes the supply, implementation, assembly, tests, optimisation and start-up of a signalling system which controls 4,053 kilometres of double track in the section between V29 de Bello and V35 de Madera. The project work is expected to last for a period of 16 months.
The project work will be fully compatible with any signalling systems presently in place as well as the traffic systems, the current fleet of trains and any equipment, components and circuits of the tracks, which also includes diversions and signals.
This new project is in addition to the project for which FCC successfully bid last December; on that occasion, it was the Citizen Services Group that was awarded the contract to set up the central control station of the Medellín Metro. This station will accommodate any equipment required to supervise and manage the new tramway line of Ayacucho, of the central-eastern area of the city, and the new overhead tram cable lines.
With the award of this contract, FCC Industrial now has a portfolio of more than €9 million in Colombia. The Group's industrial projects division is positioned as a dedicated provider of comprehensive solutions, building strong relationships with the most esteemed public and private clients in the country. The company is also carrying out civil engineering works and electromechanical assembly on the 500-kV line in Nueva Esperanza, to the north of the country, and is refitting a number of substations under a "turnkey" contract as part of phase I of the Remos plan.
Presence in Colombia
The Citizens Services Group has been present in Colombia since the 1980s. It was involved in the construction project of the Medellín Metro and is now working on the hydraulic preparation of Bogotá River and the construction of the control tower of El Dorado Airport.
The Bogotá River project covers the cleaning and conditioning of the river for its recovery as a public space, (tranche I Sector Alicachín), for the Regional Autonomous Corporation of Cundinamarca, Colombia's central department. The contract includes the expansion of the riverbed over a 40-kilometre stretch to the west of the capital city. The aim of the project is to improve water quality, prevent flooding and recover the riverbed as a multi-purpose and recreational area.
The new control tower at El Dorado airport will be 80 metres high, covering an area of 2,500 metres and will have a deep, pile foundations. El Dorado is Latin America's busiest cargo airport and the third busiest in terms of passenger flights, with around 20 million passengers a year.