15/04/2016
FCC Industrial obtains the LEED Gold certification with the "Castellana 278 Building Renovation" works
FCC Industrial has earned the LEED Gold category certification with the Castellana 278 (Madrid) renovation works.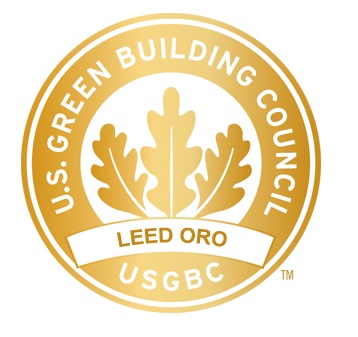 Obtaining the certification represents a clear commitment to sustainability and energy efficiency, both in the process of construction and commissioning and subsequent operation of the building.
This voluntary certification has incorporated from the design stage aspects related to energy saving, use of alternative energies, improved indoor environmental quality, water consumption efficiency and selection of sustainable materials.
In the comprehensive redevelopment environmental criteria were given priority, as a result the building has been awarded with the LEED Gold accreditation (Leadership in Energy and Environmental Design). For the air conditioning in the new building, a VRV system has been installed which optimises comfort, reduces the environmental impact and ensures a considerable energy saving. Water consumption is also being controlled by the use of sensors and sanitary appliances to encourage reduced consumption.
FCC Industrial has finished the works in a record time of nine months. The project had a budget of 8.5 million euros.
Renovation activities for Castellana 280 are currently being certified under the same LEED standards.
Commitment to sustainable construction
FCC Industrial continues to focus on sustainable construction. Projects like Castellana 278-280, The Data Processing Centre in Murcia and Torre Castellana (formerly Windsor building) are a clear example of this type of work, combining a criteria of sustainability, energy efficiency and profitability.
The certificate obtained in 2015 in the platinum category in the Data Processing Centre of Murcia is added to this certificate. The building has therefore obtained one of the highest LEED scores in Spain and Latin America.