16/04/2015
FCC Industrial takes part in the networking and debate forum "Encuentro Alimarket Construcción"
FCC Industrial participated in the workshop "Encuentro Alimarket Construcción" (Alimarket Convention on Construction) on 17 April in Madrid. Alimarket organised this proposal to function as a networking and debate forum among key figures involved in the construction industry.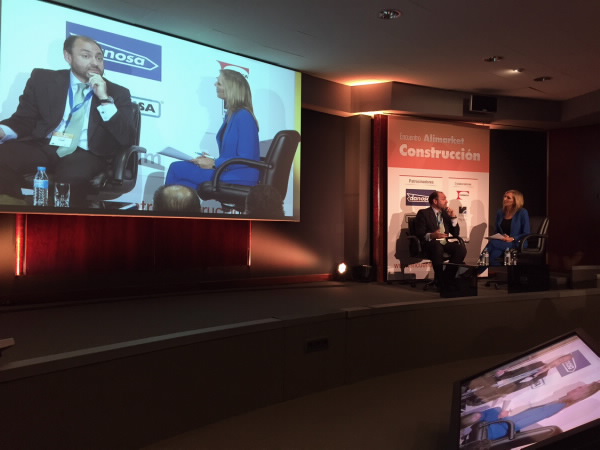 The Managing Director of FCC Industrial, Pablo Colio, took part in the forum by giving a speech entitled "Industrial Construction in an International Context" (Translation).
Pablo unveiled FCC Industrial's main figures, business areas and benchmarks, presented the main market characteristics as well as procurement models in the industrial field, and analysed the current situation of the industrial construction market as well as the foreseeable growth prospects.
Lastly, he touched upon the main reasons for which it is necessary to internationalise the company as well as the lessons learned throughout the implementation of the internationalisation project.
Encuentro Alimarket Construcción gathered 10 speakers from leading players in the sector. As such ensuring contribution from top executives from distributors, large purchasing groups, construction, installation and property development companies, engineers, architectural firms and technology and construction services companies.