12/02/2018
FCC Industrial, official sponsor of the Urban Intelligence Global Conference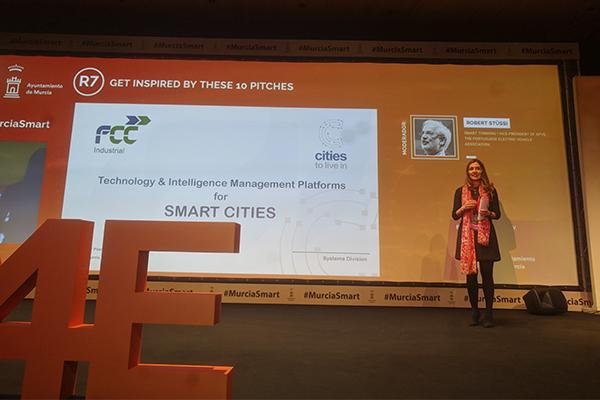 FCC Industrial has sponsored the Urban Intelligence Global Conference, held in Murcia on February 6 and 7. The global forum has been sponsored, among others, by the City of Murcia, NEC, HUAWEI, Renault, Lexus, Microsoft, Aguas de Murcia and Google.
In this first edition of the Urban Intelligence Global Conference, the different actions, policies and projects developed by the leading companies in the market have been presented to achieve the so-called "smart cities". The different stages of future evolution of cities have been discussed.
The first day, the main theme of the program was developed around the digital and sustainable transformation of cities, while the Smart Cities and their future concentrated the interest of the second day of the meeting.
FCC Industrial has actively participated in the second day of presentations. In a panel moderated by Robert Stüssi, vice president of the Portuguese Electric Vehicle Association, he presented his AVANZA project, designed and implemented by the industrial area systems division of FCC. Representing the company, Maria Pilar Martín de la Iglesia, project, proceeded to present the competitive advantages of the system as regards the management and control of the different variables that interact in traffic management in urban and interurban roads.
The Systems division is the business area of FCC Industrial that provides solutions in the sector of systems engineering and telecommunications, and is specialized in the engineering and implementation of ICT systems.
Through this line of activity, FCC Industrial offers comprehensive solutions adapted to the needs of its customers both nationally and internationally: Intelligent Traffic Systems, Infrastructure Maintenance Systems and Energy Efficiency, Simulation and Training Systems, Planning Systems of Operations and Decision Support, Geographic information systems and geo-referencing, Emergency Management Systems, Command and Control Centers, Virtual Reality and 3D Scenarios, Infrastructure Remote Controls and SCADA.