10/11/2023
FCC Industrial present at Smart City Expo World Congress 2023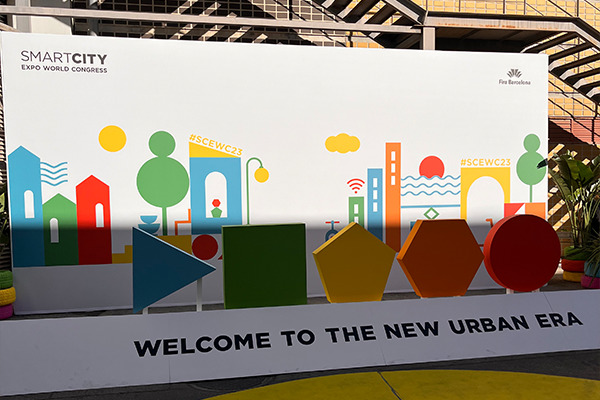 FCC Industrial has been present at the international fair held in Barcelona, Smart City World Congress 2023. The meeting was inaugurated by the Minister of Transport, Mobility and Urban Agenda of Spain, the Mayor of Barcelona and the Minister of Business and Labor of the Generalitat Catalonia.
In this edition Smart City Expo World Congress has brought together more than 800 cities and 1000 exhibitors. SCEWC has been structured under eight themes: Enabling Technologies, Energy and Environment, Mobility, Governance and Economy, Life and Inclusion, Infrastructure and Buildings, Security and Protection, and Blue Economy.
Among the most notable presentations are those of the co-founder of Airbnb, Nathan Blecharczyk, and that of FC Barcelona, whose president explained how the football club is leading the urban transformation of the surroundings of its stadium.
This year's edition has brought together more than 50 mayors, under the motto 'The new urban era'. The companies have shared their latest projects to achieve the goal of having more sustainable cities and more intelligent 'smart cities'.