04/07/2019
FCC Industrial protagonist in iENER, II International Congress of Energy Engineering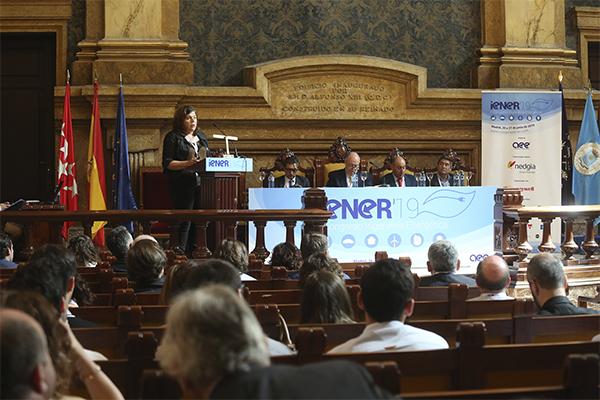 FCC Industrial has been the protagonist in iENER, II International Congress of Energy Engineering.
The II International Congress on Energy Engineering (iENER '19) has become a reference event at national level in which knowledge and experiences are exchanged among the different actors that are part of all those fields of action related to Energy Engineering, such as This is the case of the integration of renewable energies, buildings with almost zero energy consumption, sustainable mobility, smart cities, energy services companies and, in general, the entire spectrum of activities and projects that seek to apply engineering knowledge.
The thematic axes have been:


FCC Industrial has participated with a presentation by Nuria Gallego, A multi-HVAC system autonomic management architecture for smart buildings.
FCC Industrial, has different efficient urban lighting management projects in different municipalities of the country, as well as the development of smart electric networks that transport energy from the source to the different homes, thus minimizing the environmental and economic impact.
In addition, it develops the project RET0 (Efficient Residence Rate 0) construction of efficient residential and non-residential housing with zero consumption rates, all supported by the 4.0 industry. under procedures and techniques BIM, Big Data, IoT and blockchain.