13/06/2016
FCC Industrial to carry out renovation and refurbishment works on the Teatro Real
FCC Industrial has been awarded the contract for renovation and general refurbishment works on the Teatro Real in Madrid. The signed contract is worth more than 2.7 million euros and has to be completed in under nine months.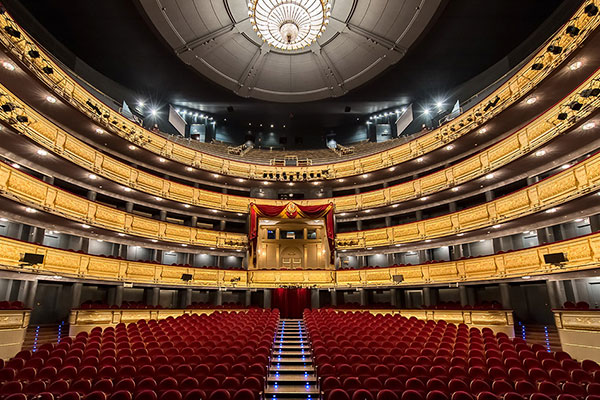 The scope of work covers the general restoration of the facade, repairing the damaged roof, remodelling the air conditioning facilities and electricity in the theatre, as well as replacing the drapery of the staging area, which covers a surface area of more than 600 square metres on one level, rising to 1,430 square metres if the production areas that are 16 metres below stage level are added.
This contract joins other infrastructures that have been entirely implemented by FCC Industrial, such as the remodelling of facilities at Palacio Cibeles, which is the new location for the City Council of Madrid; as well as the remodelling of the electromechanical installations of the Bank of Spain. It has also worked on theatres including Zorrilla in Valladolid and the theatre in El Escorial in Madrid.
Special emphasis should be placed on the recently opened theatre and cultural centre of Coslada (Madrid). The project consisted of constructing a rectangular building with a concrete and metal structure and a 12,281-m2 surface area. The building has a set of technical characteristics that make the architectural complex particularly distinctive. During the construction phase, the pile-driving had to protect the tunnel vault of line 7 of the metro that passes below the infrastructure.