FCC Industrial receives the congratulations of CLH in the work of reform of industrial facilities of the airport of Dublin (Ireland)
26/03/2018
FCC Industrial receives the congratulations of CLH in the work of reform of industrial facilities of the airport of Dublin (Ireland)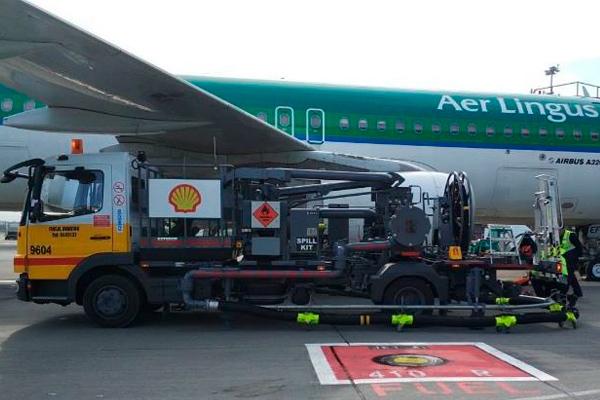 FCC Industrial receives the congratulations of the CLH client, in the work to reform the industrial facilities of Dublin Airport (Ireland).
Last week a key milestone was reached in the development of the industrial work, the effective loading of fuel supply of the first passenger plane. This load was made using the new industrial facilities that FCC has designed and built at Dublin Airport. FCC Industrial was the winner of the EPC (Engineering, Procurement and Construction) contract for the renewal of aircraft fuel supply and hydrant system facilities at Dublin Airport (Ireland) for CLH Aviación (Hydrocarbons Logistics Company).
The award amount was 33 million euros and has an execution period of 36 months. The scope of the contract includes the construction of three double wall storage tanks of 5,000 cubic meters of capacity each, together with their associated facilities; the execution of a fuel loading station for the airport tanks; the installation of a network of underground pipes and hydrants, refueling at the foot of the airfield; the construction of fire protection facilities, as well as the demolition and dismantling of existing facilities. In addition, new control buildings have been built, as well as auxiliary facilities.
The work has special relevance since they are reforming all the industrial facilities of storage and fuel loading, without the airport operations being affected, thus maintaining the normal operation of the main Irish airport.