FCC Industrial represent Spain in the European Business Awards in the category of Environment and Sustainability
26/09/2016
FCC Industrial represent Spain in the European Business Awards in the category of Environment and Sustainability
The company has achieved distinction for good environmental practices implemented in several works executed.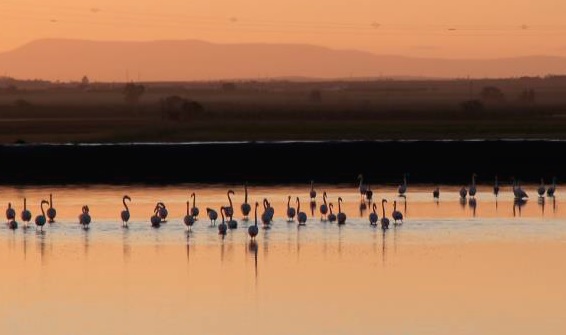 FCC Industrial has been awarded in Spain, the European Business Awards, in the category of 'Corporate Environmental & Sustainability' (environment and corporate sustainability). This competition distinguishes leading companies for excellence, innovation and best practices in the European business community.
The company has been chosen by an international jury consisting of prestigious members of the business world and European academics. As national winner, FCC Industrial made a presentation to the jury of the European Business Awards in the coming months, with the aim of winning the European award as a socially and environmentally responsible.
The jury has valued the good environmental practices implemented by the company in the various works executed and the company's contribution to environmental protection of the environment in which it operates.
FCC operates and maintains two 49.9 megawatt solar thermal power plants since 2012 when nominal power each. Both were designed and built by FCC Industrial and represent a milestone that reflects the company's contribution to sustainability and energy efficiency. Between the two plants supply more than 30,000 households, a total of 70,000 people.
With these two plants is achieved a reduction in emissions of carbon dioxide 106,400 tons annually, equivalent to the amount of carbon dioxide would absorb a forest that occupies an area of 15,000 hectares.
Guzman in the solar power plant, located in Palma del Río (Cordoba), have implemented sustainable practicesby carefully considering the environmental policy implemented in FCC Industrial. In the evaporation pond nesting sites they were created for species as "Ciconia nigra" and "Phoenicopterus". access input and output for avifauna were also created. All these measures have enabled the growth of local populations of black stork and flamingo.
Finally, in the division of comprehensive rehabilitation of buildings, combining criteria of sustainability, energy efficiency and profitability it continues. As proof, FCC obtained in his work the data center of Murcia, one of the LEED scores highest in Spain and Latin America. In addition, in recent months it has managed to certify the rehabilitation of buildings Paseo de la Castellana 278-280 (Madrid) with the gold category.
This voluntary certification has incorporated from the design stage aspects of energy efficiency, use of alternative energy, improved indoor environmental quality, efficiency in water use and selection of sustainable materials.