13/06/2022
FCC Industrial joins the IoT cluster of the Community of Madrid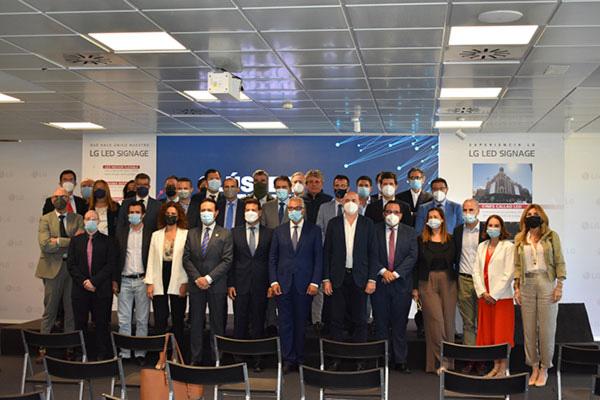 FCC Industrial has joined the IoT cluster created by the community of Madrid. The Minister of Local Administration and Digitization, Carlos Izquierdo, accompanied by the mayor of the town, José de la Uz; In addition to the representatives of the 20 signatory companies, they affirmed the importance of the agreement, indicating that it is a clear commitment to the most innovative and disruptive solutions applied both to the Administration and to citizen services.
Madrid, Europe's innovation hub
With the creation of this cluster, business talent is brought together to generate new business opportunities, more employment and facilitate the interaction of citizens with the public administration.
The Internet of Things (IoT) describes the network of physical objects ("things") that are embedded with sensors, software, and other technologies; the purpose is to connect and exchange data with other devices and systems via the Internet. These devices range from common household objects to sophisticated industrial tools.
Among the fields in which the IoT can be applied are health, public transport, education, security or smart cities. Therefore, they are part of this cluster: LG Electronics Spain; Las Rozas Innovates; ADMIRE; Digital Madrid; American Tower; CEIM; CISCO; and CROWE.
In addition, ESADE Business School also participates; FCC Industrial, IMDEA Software;IMDEA Networks, madrid Foundation, J&A Garrigues; KPMG, S2,;Telefonica; Complutense University of Madrid, Polytechnic University of Madrid and Viarium Engineering.