02/06/2016
FCC Industrial and Seur Foundation sign the "Plastic caps for a new life" agreement
This week, FCC Industrial and Seur Foundation signed the collaborative agreement that aims to enhance the protection of the most disadvantaged children. By recycling caps and donating the money saved from this action, it is possible to provide support and relief to children in need who are suffering from diseases that are not covered by standard health systems.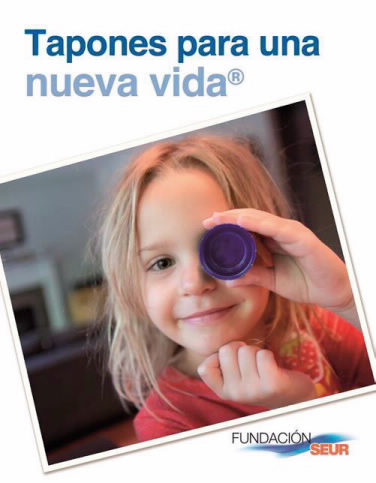 The project, under the motto "Plastic caps for a new life" was set up as a way of protecting the most underprivileged and/or marginalised children in Spain and Portugal.
FCC Industrial, as a result of the agreement and as a socially responsible company, has set up various collection points for the caps in its main offices in Madrid (calle Federico Salmón 13) so that all employees and/or those interested can take part in this charitable endeavour.
This initiative is added to the list of other actions implemented by FCC Industrial. Last October, in Mexico, it launched the campaign "16 Days of Activism Against Gender-Based Violence", which aimed to eliminate any form of violence against women and girls, making sure that all companies collaborating with FCC Industrial conveys the need to accomplish gender equality to all of its employees.
It is also worth pointing out the equality accolade we received last year. This mark of excellence acts as an incentive and gives recognition to companies committed to ensuring equality, which have implemented policies with this aim across all areas of the business.
All of these actions alongside the signed agreement are different key elements of the company's equality, diversity and social responsibility campaigns.