FCC Medio Ambiente and FCC Industrial work successfully in energy efficiency competitions for different Spanish municipalities
30/05/2018
FCC Medio Ambiente and FCC Industrial work successfully in energy efficiency competitions for different Spanish municipalities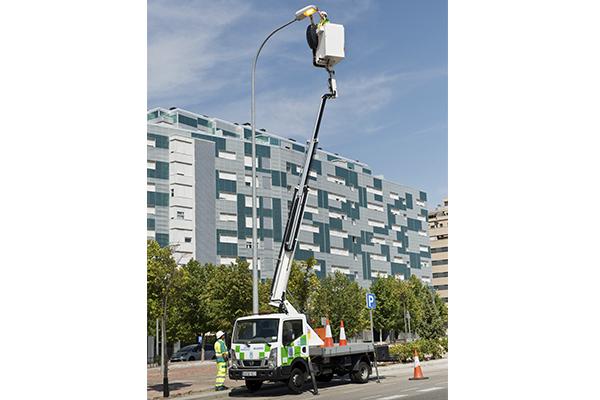 The collaboration that is being developed between FCC Medio Ambiente and FCC Industrial for the presentation of bids for energy efficiency competitions in different Spanish municipalities is proving very successful. In the last months the integral services of public lighting obtained in Temporary Union of Companies (UTE) by both entities of the FCC Group for the municipal corporations of Vigo, Gelves (Seville), Tias (Lanzarote), Lepe (Huelva) and Montroig del Campo (Tarragona). The scope of the work involves the management and maintenance of municipal electrical installations and municipal outdoor lighting. The joint global portfolio is approximately 47.5 million euros and the average execution time of 11 years.
The fundamental objective of all the awards awarded by FCC Medio Ambiente and FCC Industrial is to achieve real energy and economic savings without reducing the safety and comfort conditions of users. In addition, the energy savings obtained from the efficiency measures introduced enables a reduction in the carbon footprint of customers. After the execution of these contracts, FCC Industrial and FCC Medio Ambiente will have replaced more than 18,000 luminaries with others of greater efficiency in consumption, benefiting about 361,000 inhabitants.
FCC Industrial, for its part, has a broad portfolio as manager of municipal energy facilities. Currently, in addition to the aforementioned contracts, it develops the maintenance of public lighting and energy efficiency of: Totana (Murcia), Isla Mayor (Seville), Los Palacios and Villafranca (Seville), Madrid-Lot 3, Cádiz, San Roque (Cádiz) and municipal districts of the city of Malaga. In addition, it develops the supply and installation of lighting systems with energy efficient technologies for airports such as Santiago de Compostela, Barcelona, Tenerife North, Tenerife South and Lanzarote. As a result of the maintenance and energy efficiency activity developed in these municipalities, more than 244,000 luminaires have been replaced by others with lower consumption and greater efficiency, and a total of 4.2 million inhabitants have been served.
As for FCC Medio Ambiente, it has more than 100 years of experience in the provision of municipal services and a strategic implementation in more than 3,600 Spanish towns and cities, and close to 5,100 worldwide. In the last three years he has carried out or carried out lighting management and energy efficiency services in Baza and Maracena (Granada), Cacabelos (León), Sabadell and Santa Susanna (Barcelona), Port Vell in Barcelona, L'Ametlla de Mar (Tarragona) ), Valdemoro (Madrid) or Puerto del Rosario (Fuerteventura, province of Las Palmas) and several shopping centers in the province of Madrid, such as Plenilunio, El Ferial or Parque Rivas, with a contracted business volume of more than 100 million of euros and about 400,000 inhabitants attended.
The synergies derived from the collaboration between FCC Industrial and FCC Medio Ambiente are also very relevant in other activities, such as the joint contract for a period of two years for the Integral Maintenance of RTVE Buildings in Catalonia, which takes place in 21 locations, including that of San Cugat del Vallés, which affects electrical installations, lighting, air conditioning, plumbing or sanitation, among others.