03/03/2011
FCC continues in FTSE4 Good
FCC's commitment to social and environmental responsibility has been recognised by inclusion in FTSE4Good.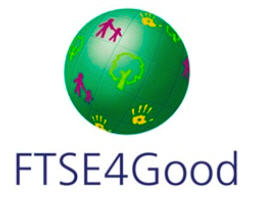 This is the third consecutive year in which FCC has been included in the index, which is renewed twice per year. Inclusion in the FTSE4Good is recognition of FCC's performance in the areas of the environment, society and corporate governance.
Recognition by FTSE4Good, one of the leading global indices for sustainability and corporate responsibility, further strengthens FCC's conviction that it is properly implementing its business strategy in such areas as environmental management, adaptation to and mitigation of climate change, combating corruption, defence of human and labour rights, and the application of labour standards in the supply chain.
The consolidation of FCC's position among the world's most sustainable companies reflects a series of specific actions and achievements in the area of social responsibility by the Group, whose main shareholder is Esther Koplowitz. These include the promotion of integrity through awareness-raising and training tools, which facilitate compliance with the Code of Ethics, the equality and harassment prevention policies, and the creation of the Procurement Department, which applies social responsibility criteria when selecting and evaluating suppliers.
FCC has also implemented risk management initiatives which address environmental and social risks among others. The company obtained a notable reduction in waste production and energy consumption, and it reduced greenhouse gas emissions, avoiding the release of more than 1.5 million tonnes of CO2.
It also implemented its Human Resources Strategic Plan, approved in 2009.FCC has implemented policies to attract and retain talent and to provide training and professional development for staff, and has achieved notable results in workplace health and safety (in terms of both accident rates and development of a safety culture). The company also stands out for its social dialogue and enhancement of benefit programmes for workers, their family members, and disadvantaged groups, such as the Familia plan with Adecco Foundation and the INSERTA agreement signed with ONCE (Spain's National Organisation of the Blind).
Additionally, for the third consecutive year, FCC maintained its position in the Dow Jones Sustainability Indices for the World and Europe, as well as in its sector, heavy construction. FCC improved its score with respect to the leading company in its sector, Korea's Hyundai Engineering. This distinction is further recognition of the Citizen Services company's commitment to social and environmental responsibility.