The video about the participation of FCC Industrial in Smart City Expo World Congress (SCWC) Barcelona is already available on the YouTube channel of FCC Construcción
20/11/2018
The video about the participation of FCC Industrial in Smart City Expo World Congress (SCWC) Barcelona is already available on the YouTube channel of FCC Construcción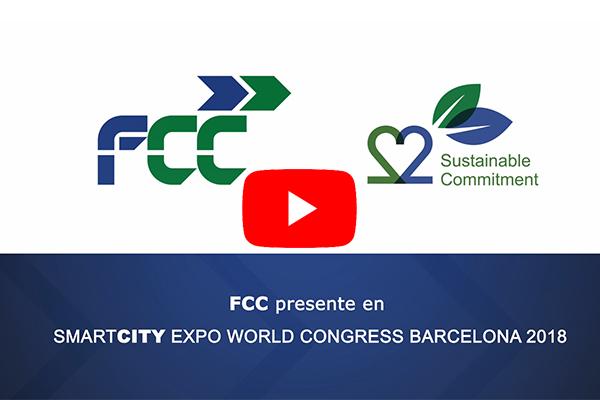 The video about the participation of FCC Industrial in Smart City Expo World Congress 2018 is already available on the YouTube channel of FCC Construcción.
FCC Industrial presented the different projects of efficient management of urban lighting in different municipalities of the country, as well as the development of smart electric networks that transport energy from the source to the different homes, thus minimizing the environmental and economic impact.
One of the main attractions of FCC Industrial has been the presentation of the Pintfar robot (robot with the ability to automatically paint urban street lamps), which meets all the necessary requirements that a Smart City must have: innovation, technology, efficiency, sustainability , zero consumption and applicability.
In addition, the company took advantage of this environment of science and research to publicize the RET0 project (Efficient Residence Rate 0) and demonstrate its strengths and capabilities to develop efficient housing (residential and non-residential) with zero consumption rates, all supported by 4.0 industry under procedures and techniques BIM, Big Data, IoT and blockchain.
Other projects presented were cybersecurity in critical facilities; in efficient and sustainable hospitals; models of control and management of urban traffic; the capacity to create sustainable and efficient urban ecosystems or the digitalization in transportation and ITS. The energy demands of Smart Cities will also be analyzed.
We invite you to watch the video