FCC Industrial wins the construction contract for its first floating photovoltaic solar plant in Spain
02/08/2023
FCC Industrial wins the construction contract for its first floating photovoltaic solar plant in Spain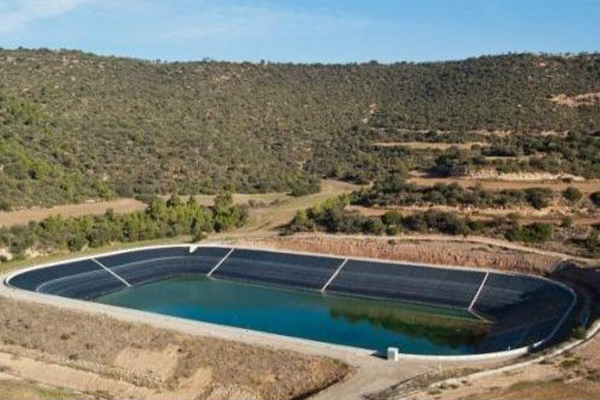 FCC Industrial has won the construction contract for the execution of its first floating photovoltaic solar plant in Spain. The solar plant will have a nominal power of 2,195 MWn and will be installed on a regulation pond.
The objective of the Aigües Del Segarra Garrigues Irrigation Community is to produce energy with renewable clean technology to feed its pumping equipment facilities for irrigating agricultural plots. To this end, it has awarded FCC Industrial the execution of a photovoltaic solar infrastructure that will allow it to achieve its objectives in terms of renewable energy sources.
To do this, it will use photovoltaic solar panels with monocrystalline silicon cells mounted on top of floats with fixed orientation and inclination that will be placed in the irrigation pool of the Irrigation Community. The installation was designed as a photovoltaic solar system mounted on the surface of water from an irrigation pool, which helps reduce evaporation from the pool itself, on a structure floating and removable, whose destination is self-consumption.
The objective is to prioritize production in the summer months, when it is consumed the most energy for irrigation pumping.
FCC Industrial has recently been awarded the contract to build the renewable energy facilities for a photovoltaic complex with 263 megawatts (MW) of capacity in Guillena (Seville) for the company TotalEnergy, thus positioning itself as a leader in the renewable energy infrastructure sector.